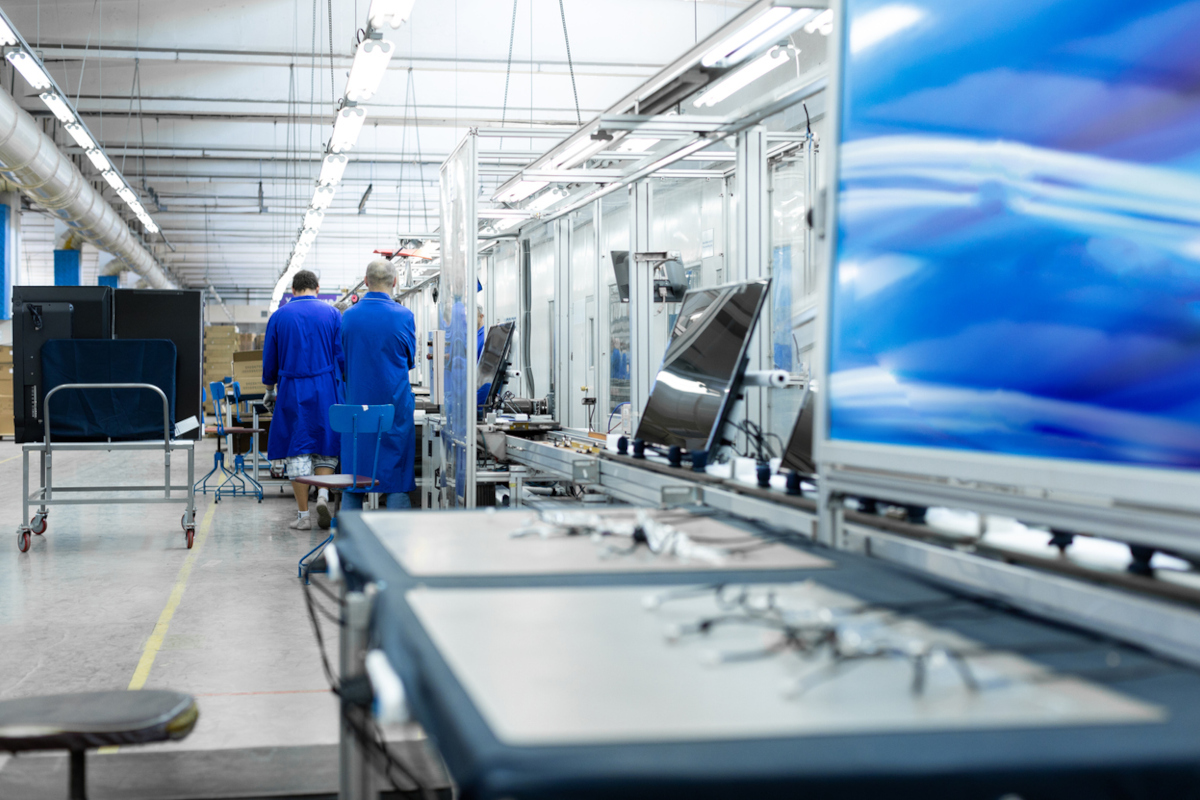 By Nils Klute, Specialist IT Editor and IoT Project Manager at eco – Association of the Internet Industry
The majority of all company leaders believe that artificial intelligence (AI) will change the business world. Only a minority, however, expect that impact on their own company. Why aspirations and reality continue to diverge in the SME sector. And what's can be done with AI and machine data beyond maintenance.
Ob im Kundenservice, im Vertrieb oder in der IT-Abteilung – smarte Chatbots helfen bereits in vielen Unternehmen weiter. Auch auf Websites und in Onlineshops sind die KI-Assistenten zur Stelle. Was den Firmen Zeit spart, ist für Nutzer praktisch: Oft merken Kunden gar nicht, dass sie mit einer Maschine chatten. Aber KI kann heute weit mehr, als Sprache und Texte zu verarbeiten. Beispiel Škoda: Der Automobilhersteller unterstützt Servicetechniker in der Werkstatt mit einer KI-App.
AI in Service: App detects vehicle defects from noises
From steering gears to air conditioning compressors and clutches: "The operating noise of the vehicle can be recorded using the app via the smartphone," Škoda writes in an press release. "In a next step, an algorithm compares the recording with stored sound patterns and provides a concrete description of the determined result on this basis." In this way, the app Sound Analyser recognizes typical defects on the basis of audio patterns – and does so with an accuracy of more than 90 percent. How the service works: The smartphone application produces spectograms and lets neural networks evaluate them. Training data for the training of the AI models was provided by a pilot phase in which Škoda dealers from 14 countries participated.
Examples like these show how suitable for everyday use and, indeed, useful AI can be today. There is no doubt about this in the SME sector either: According to a study by the TÜV Association (VdTÜV) from October 2020, eight out of ten respondents believe that there will be major changes in the overall economy as a result of AI. With regard to their own company, however, only three out of ten expect that this change will also affect their own company. A fallacy with consequences: "Only a minority of SMEs are consciously using AI systems," states the study AI from the User's Perspective (in German), published by the Technologiestiftung Berlin in September 2019.
SMEs see no benefit in AI
Why is this the case? The majority of German companies do not see any benefit in AI for themselves. According to the TÜV study, every second company lacks a meaningful area of application. Without a discernible goal, companies won't spend money on technology: According to a Bitkom survey from June 2020, only one in seven companies plans to invest in AI this year. "So far, little is known among potential users about functionalities, possible applications, and the state of the art," the study by the Technologiestiftung Berlin points out. The result: Whether it's a smart chatbot or an AI app for the service technician – what is becoming reality elsewhere remains a pipe dream in many places.
AI in SMEs: Success needs use cases
How implementation problems can be solved and how benefits and goals can be found can be seen in the speedboat projects in the AI project Service-Meister. Let's take a look at Atlas Copco and USU Software: Both consortium partners are working in their speedboat project on accelerating service processes, detecting faults remotely, and preventing downtimes. Atlas Copco's industrial machines are in demand everywhere in manufacturing. When problems occur on assets, it is not only in a factory that things come to a standstill. Failures threaten the entire supplier network. To reduce waste and keep equipment available, the company and its implementation partner at Service-Meister rely on machine data from the Internet of THings (IoT), AI, and data analytics. According to the blog post from USU Software, downtime can be reduced by 20 percent.
Würth and Grandcentrix are no different: The reliable equipment of the assembly technology specialist is in demand in trade and industry. If a cordless screwdriver or hammer drill malfunctions unexpectedly, it's not only annoying, it's bad for business. AI and IoT data also guide this speedboat project. Operating and condition parameters can be analyzed to detect anomalies that indicate potential failures. Even before problems occur, Würth gets replacement units on the road.
AI adjusts all manufacturing processes
Predicting failures and maintaining machines with foresight – that, too, will only be a start. Because: "According to a study by McKinsey, fine-tuning manufacturing processes with the help of artificial intelligence could increase efficiency by three to 30 percent, depending on the application," reports handelsblatt.de. "But this would require optimizing not just individual process steps, but the entire chain." What will make that possible: Producers, customers, and plant manufacturers benefit from comprehensive data analyses – and not only for the purpose of predictive maintenance of machines. In addition, factories use the analyses to further develop the quality of their products. Manufacturers learn how they can increase the service life of their equipment. And if all IoT data flow into the digital twin, Industry 4.0 processes can be simulated and secured. And that's even before rejects can be created. One thing is certain: If the economy as a whole and small and medium-sized businesses use AI across the board, according to the AI study by eco – Association of the Internet Industry, a growth in gross domestic product of more than 13 percent by 2025 (compared to 2019) can be realized, which corresponds to a total potential of around 488 billion Euro.
---
You liked this article? Then subscribe to our newsletter and receive regular updates on similar topics and the Project Service-Meister and discuss with us about this and similar exciting topics in our LinkedIn Group.