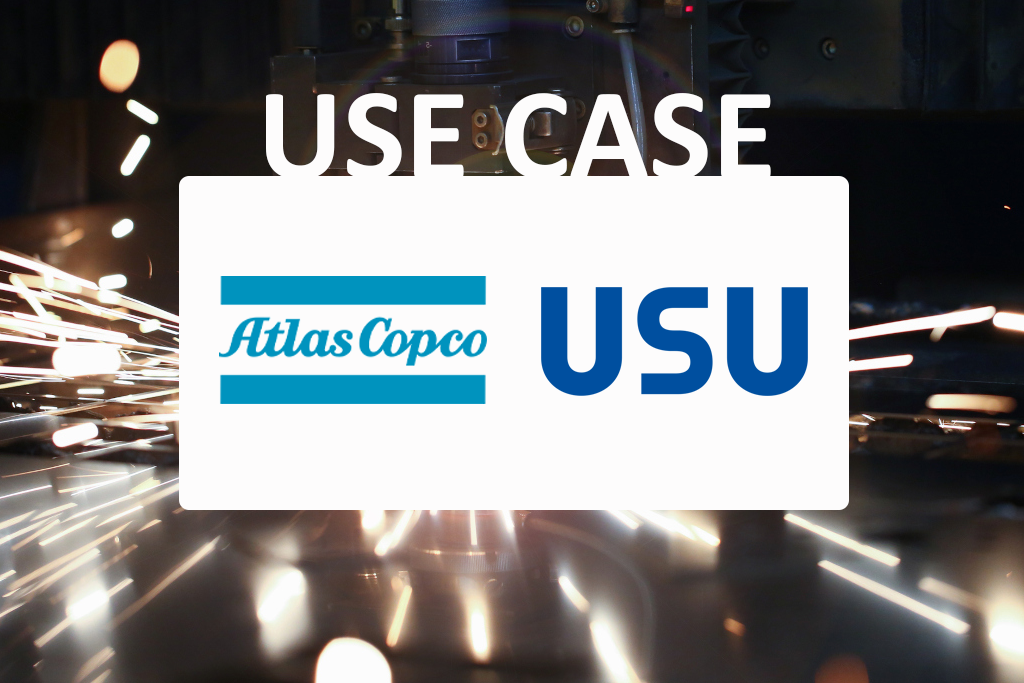 By Nils Klute, Specialist IT Editor and IoT Project Manager at eco – Association of the Internet Industry
Since the beginning of the year, Service-Meister has been putting artificial intelligence (AI) into practice. This is embodied by the six speedboat projects with their use cases in the technical service. How are things progressing? In which areas are successes and hurdles emerging? In a new series of articles, we take a look into the engine room of the AI project.
Accelerating service processes, detecting faults remotely, and preventing downtime – this is what Atlas Copco and USU Software are working on in their speedboat project. Atlas Copco's industrial machines are in demand everywhere in manufacturing where, for example, metal sheets need to be joined or glued. If unforeseeable problems occur, it is not only in one factory that things come to a standstill – any downtime threatens the entire supplier network and the quality of all products. To reduce waste and keep equipment available, the company and its implementation partner at Service-Meister rely on AI.
Optimizing with AI
"In the automotive industry, where the implications of multiple production lines can add unplanned downtime to daily costs in the millions, AI-based optimization processes are extremely effective," writes Dr. Fred Jopp, Head of Industrial Project Management at USU Software, on the company's blog. Together with Stephan Boch, expert for technical service in the automotive supplier sector of Atlas Copco, he takes an online look behind the scenes of the speedboat project.
Data analysis provides a solution to the industry's problem. Data that Atlas Copco's intelligent tools, systems, and solutions continuously generate during ongoing production at customers' sites. Not only to monitor operating parameters, detect wear and tear, and monitor deviations from target values, but also to check the quality of the production results based on data. The goal: AI-supported monitoring. "The central process steps of the gluing and joining applications have to be measured for accuracy during the actual work and application process using a wide range of data sources," Boch writes in the blog.
Intelligent automatic decision-making
For this to succeed, the speedboat partners must make service and maintenance knowledge available across the board. This information is partly stored in different formats at different locations. Why is this necessary? AI can only analyze the data and make intelligent, automatic decisions if the various sources can be brought together and made available uniformly. Not only can the outage of wearing parts such as hose lines be predicted, but the quality of the bonded and joined joints can also be identified in advance. "Then it becomes possible to optimize critical KPIs such as downtime (up to 20% reduction), costs for rejects (up to 10% reduction) and other parameters such as faster error detection and better remote repair," writes Boch.
How can value-adding relationships be extracted from large amounts of data? Which smart services and data-driven business models are possible in mechanical and plant engineering? And how does Atlas Copco's AI-based Service Knowledge Management system contribute to the open AI platform for all service processes in the Service-Meister project? Read the full blog post at blog.usu.com
You liked this article? Then subscribe to our newsletter and receive regular updates on similar topics and the Project Service-Meister and discuss with us about this and similar exciting topics in our LinkedIn Group.