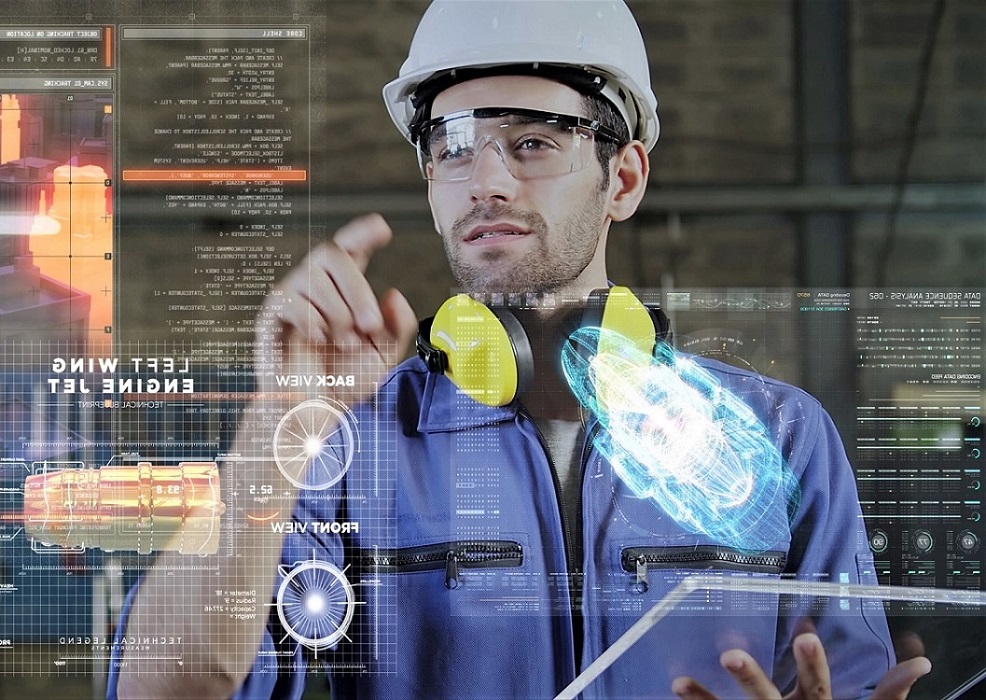 By Nils Klute, IT Editor and Project Manager Communication Cloud Services at EuroCloud Germany
Focus and specialise to get a better handle on problems – well-trained maintenance technicians find solutions more quickly and cost-effectively. What the industrial service can learn from firefighter Red Adair. And why projects like Service-Meister secure future prosperity.
Burning gas fields, exploding oil rigs and ignited oil wells – wherever such disasters occurred, for a long time, there was only one man to call: firefighter Red Adair, who became a legend in the early 1960s. Like no other, he specialised in fighting extreme fires. For example, Adair developed its own methods for extinguishing pipelines with explosive charges. Skilfully placed and timed to detonate, they deprived the fire of oxygen and brought any inferno under control.
Skilled workers repair faster and more often at the first attempt
Red Adair-style experience, specialised knowledge and expertise remain more sought after than ever, especially in times of skills shortages. Take industrial services, for example: According to Aquant's Service Intelligence Benchmark Report 2023, costs increase by up to 67 per cent when service staff are not well-trained and experienced. Professionals find the solution faster, more purposefully and more often at the first attempt.
According to Aquant's report, delivering results faster and more economically is becoming increasingly necessary, but also increasingly difficult. More necessary because pandemic and war are stalling supply chains and making spare parts more expensive. It is more difficult because there is a lack of precisely those skilled workers who, in the tradition of Red Adair, solve problems skilfully and with profound know-how. The US-Israeli startup's benchmark report does the maths: Compared to the previous year, service costs have increased by up to 7 per cent. The predictive maintenance specialist had surveyed 110 companies from its customer base.
AI tools empower lower-skilled technicians
Fluctuations in demand, shortages and inflation – what companies should not do in uncertain times is simply cut costs. Instead, it is advisable to apply data-based and artificially intelligent (AI) tools, for example. According to Aquant, smart tools like these allow companies to pull the lever in two places at once: On the one hand, to speed up maintenance work in a cost-effective way. On the other hand, to enable less qualified technicians to perform complex tasks.
Service-Meister is no different: The AI project is developing a smart ecosystem for technical service in the age of Industry 4.0. To this end, project teams from SMEs and IT solve challenges in maintenance and servicing with AI. Whether digital advisors, chatbots, augmented reality applications or apps – AI tools like these are intended to provide master knowledge digitally in order to be able to repair machines, systems and devices easily and quickly, even without dedicated expertise. What is at stake here is shown by the study by KfW Research from January 2023: If Germany does not get a grip on its skilled workers problem, productivity will fall and prosperity will decline. Both Service-Meister and Aquant agree that AI can be part of the solution.
Data analytics, AI and service champions show the way for companies
Companies should therefore draw the right conclusions now and invest in digital technologies to be able to make data-based decisions in the future: What drives up costs? How can processes be accelerated? And which smart tools are best suited to support service staff? According to the benchmark report, data analyses and AI not only show companies their opportunities, but also show technicians the way to a solution more quickly. And how AI can be brought into SME service practice is shown by the AI entry planner from Service-Meister. Step by step, companies sound out the possibilities.
Focus and specialise to get to grips with problems faster – just like Red Adair. Just like his reputation, his motto reverberates to this day: "If you think it's expensive to hire a professional to do the job, wait until you hire an amateur." A claim that saw him extinguish more than 2,000 fires during his career – with success.
Image credit: iStock-1287009293n
---
Did you like this article? Then subscribe to our newsletterand receive regular updates on similar topics and the Service-Meister project, and discuss this and similar exciting topics with us in our LinkedIn group.