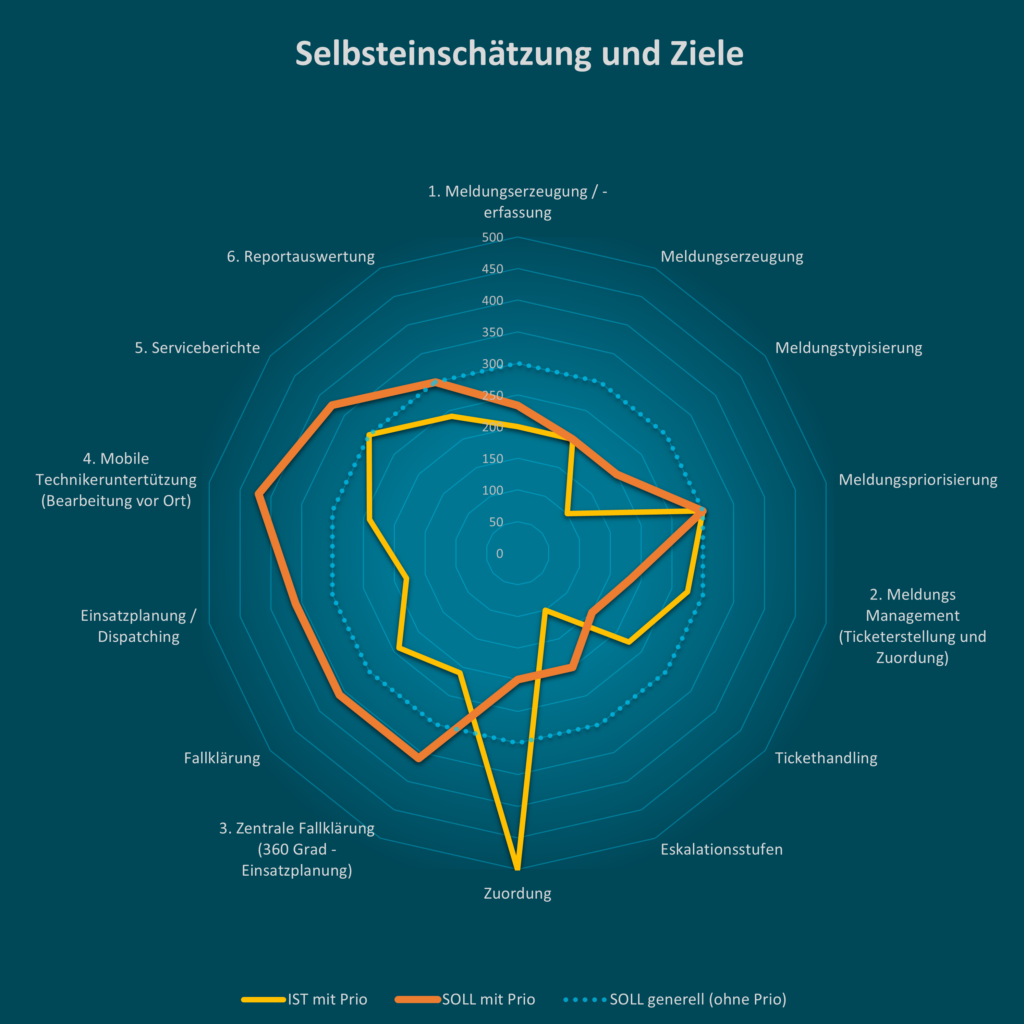 Simply start with your established service processes.
Through the assessment, you'll get some inspiration on six areas in service: Service notification, ticket assignment, deployment planning, on-site processing, service report and evaluation.
Assessment:
Where do you see the potential for your service?
For these six service areas, you can use the assessment form to create a meaningful overall profile via self-assessment and goals in service. We will ask you just a few questions related to each area.

This allows you to be clear about your own possible starting points and prerequisites. Then, according to your goals and priorities, you can dive into the process map, look at possible AI applications here or also in the catalogue, and contact us.