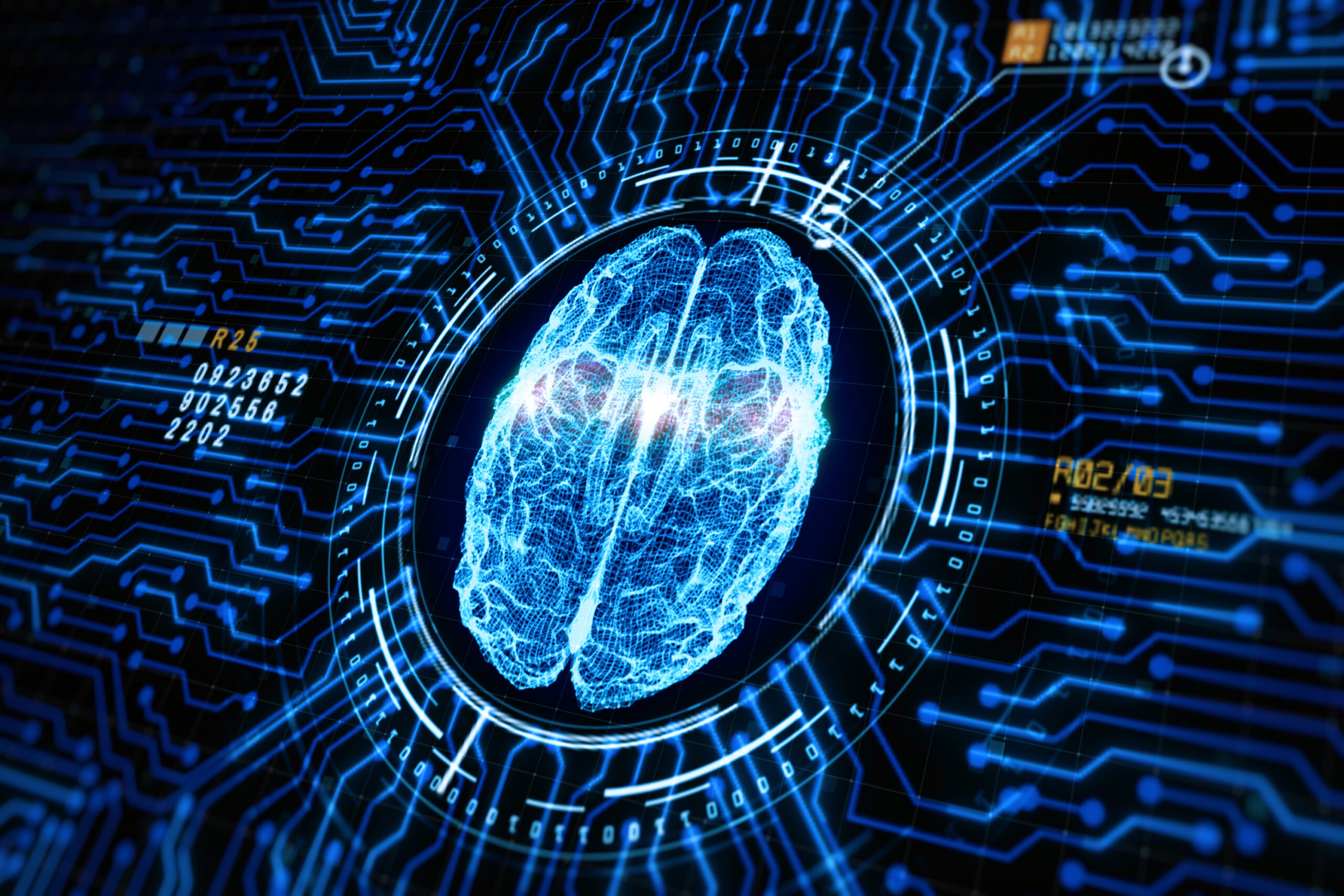 By Nils Klute, IT Editor and Project Manager Communication Cloud Services at EuroCloud Deutschland
Is artificial intelligence (AI) compulsory or just an option in competition? How strategically relevant is the technology, and to what extent is it still a thing of the future? These are questions SMEs are asking themselves, according to Deloitte's study. Answers are now being provided by the AI project Service-Meister.
Automate processes, benefit from data analysis and realise new digital business models with AI – the current (German-language) study "Artificial Intelligence in SMEs: Technology with a lot of potential" by Deloitte paints an ambivalent picture. Many of the 300 or so companies surveyed are still undecided and uncertain about the technology. Regardless of whether it's business issues, legal concerns, technological hurdles or ethical uncertainties with regard to how to regulate the interaction between humans and machines – where false expectations and fears dominate, potential remains untapped. "Fears that could easily be allayed by a technically sound discussion and, above all, by real best-practice applications that are already working," Lutz Meyer, partner and leader at Deloitte Private, notes in the foreword. According to the Deloitte study, there is no question that the discussion is worthwhile: In 2019, for example, around 211 billion Euro were generated worldwide by AI applications – and the trend is rising. Because, when used correctly, AI systems can "directly improve the competitive opportunities of SMEs and indirectly improve the lives of customers – regardless of whether they are in the B2B or B2C sector," the consultants highlight.
AI in SMEs: Digitalisation increases the relevance of AI
However, this potential can only be leveraged if companies gain a better understanding of what AI actually is: 38 per cent see it as a routine on the computer that can make decisions on its own in some way. Where SMEs are already working with AI, this understanding becomes more concrete: rule-based systems (45 per cent) and machine learning (40 per cent) have the highest degree of implementation among the companies surveyed by Deloitte. At first glance, many consider the importance of AI for their own business to be moderate. But, at second glance, it shows that the more digitalised companies are, the more relevant AI becomes. And while less-digitalised companies see AI primarily as a means to speed up processes, more-digitalised companies are realising the true value of the technology: AI is giving rise to new business models.
Amortising challenges for SMEs with AI
Service-Meister shows what this can look like. The AI project is developing an artificially intelligent ecosystem for technical service. Project teams from SMEs and IT have solved challenges in maintenance and repair with AI. Challenges that consortium partner TRUMPF is already amortising through a pay-per-part business model around its laser cutting systems. The manufacturer announced a partnership with reinsurer Munich Re in October 2020. The goal: Without having to buy or lease machines, users use the systems and pay a previously agreed price per cut sheet metal part. "This allows customers to make their manufacturing processes more flexible and react faster to market changes," explains TRUMPF.
Using AI to produce more flexibly and react more dynamically to changes – 52 per cent of those surveyed by Deloitte also see a high level of potential for AI, particularly when used in materials and production management. But what's holding back opportunities are a lack of internal skills (65 per cent), data issues (52 per cent) and poor IT infrastructure (46 per cent). What the solution looks like: SMEs train staff (54 per cent), include external competencies (47 per cent) or implement other AI projects successfully internally (50 per cent) – AI projects like Service-Meister.
SMEs plan starting with AI with Service-Meister
The consortium led by eco – Association of the Internet Industry has just presented its first results, which are intended to enable SMEs to better understand AI, learn about applications and introduce them in service processes. Online, interested parties will find three elements to plan their own start with AI: For general information and to determine where your company currently stands, complete the AI Assessment. The process map presents possible AI applications for the respective use cases along the service processes. The results from the speedboat projects are listed online as examples in the service catalogue. Deloitte also remarks: Those who see AI as a game-changer for the future are failing to recognise the current reality of SMEs. In many organisations, technology is indispensable – today already, as the authors point out.

Image credits: iStock-1319573751
---
You liked this article? Then subscribe to our newsletter and receive regular updates on similar topics and the Project Service-Meister and discuss with us about this and similar exciting topics in our LinkedIn Group.