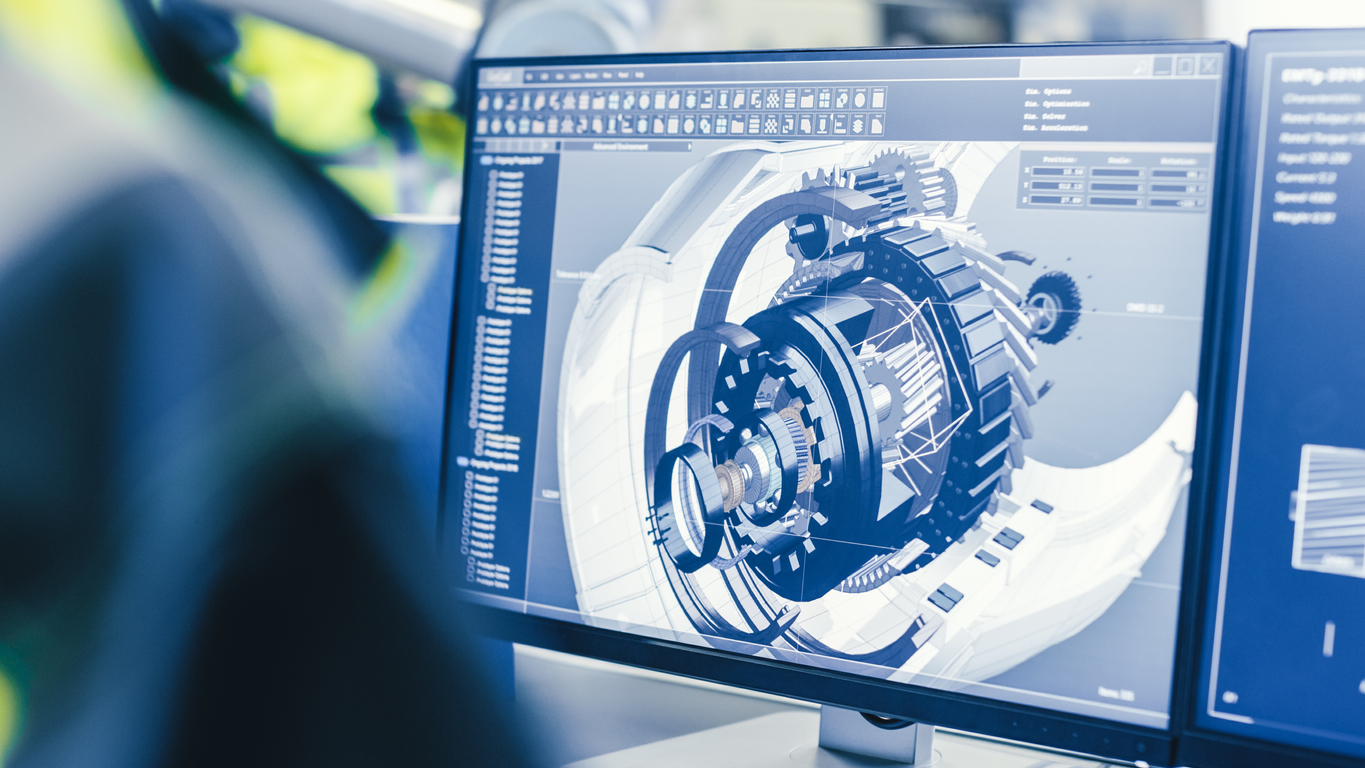 By Nils Klute, specialist IT editor and IoT Project Manager at eco – Association of the Internet Industry
There's no escaping it in industry. It will be on the packing list when astronauts travel to Mars for the first time and even Cologne Cathedral is getting one – we're talking about the digital twin. Here's how software models can help in other industries aside from industrial services, aerospace, and cathedral construction.
Drones are currently creating a detailed model of the towers of Cologne Cathedral. Around 30,000 high-resolution images are being created as the virtual reality provider Northdocks depicts the cathedral on the computer. According to domradio.com, "The true-to-life 3D visualization helps the cathedral construction team to more easily monitor areas of the building that are difficult to access and to detect possible damage at an early stage."
Digital twins: Recognizing problems and analyzing them with AI
A digital twin makes it possible to recognize damage and plan repairs. However, while a virtual snapshot is enough for master cathedral builders, astronauts, for example, have different demands on the technology. Astronauts depend on real-time data to monitor their flight. Problems have to be detected live in space and resolved independently; preferably before they even occur. The technology group Lockheed Martin provides the solution: the company's digital twin will be on board the NASA spacecraft Orion when the vehicle is scheduled to depart for Mars in the 2030s.
The system known as MAIA (Model-based Artificial Intelligent Assistant) goes far beyond a static 3D replica. The digital twin keeps reality and simulation synchronized at all times. Not only does MAIA record outside temperatures, energy resources and the course of the journey in real time, it also uses AI to continuously monitor and analyze all parameters to detect malfunctions. If human intervention is necessary, the crew can be instructed via virtual and augmented reality (VR, AR). Maintenance, service, and repairs are core functions of the system. Since radio transmissions from Mars to Earth can take up to 40 minutes, the dynamic software model must be able to make autonomous decisions and offer independent solutions without having to wait for instructions from the control center.
Intelligent systems and digital twins in the software model
From the depths of space to terra firma: AI, AR, VR, and smart software models also play an important role in the Service-Meister Project. Not only do they manage systems, machines, and maintenance processes digitally, they also to make service-knowledge scalable worldwide. Take Trumpf, for example: "Maintaining or repairing our high-tech equipment requires expert know-how, no matter what country it's located in. This expertise is not available everywhere in the same quality from the service teams," said Martin Lukas from Trumpf at the Service-Meister kick-off event. What works for astronauts in space should help service-technicians on earth: with their Service-Meister speedboat project, the machine tool specialist wants to develop a solution that makes maintenance information available anywhere in the world and enables technicians to be trained with intelligent tools.
Accelerating service processes and detecting faults remotely – that's what it's all about in the Service-Meister speedboat project from Würth. And speed is what Würth Industrie Service is all about. Using a digital twin, the company is optimizing the product properties of components. "The digital twin of the product allows for increasing efficiency and quality of the process. Weaknesses can be detected and component features be optimized in terms of design as early as the product development phase." www.wuerth-industrie.com). Another advantage is that digitally optimized spare parts can be produced on demand using 3D printing.
Virtual forecasting of production results
Collecting, analyzing, and using data along the entire product life cycle – this is how Service-Meister Consortium Partner Atlas Copco relies on the digital twin and allows processes in development, prototype construction, series production, rework and maintenance to interlock seamlessly. As an Atlas Copco press release states: "All the important information of a product is logged in the digital twin. The use of this data can significantly simplify and accelerate a wide variety of processes." This makes it possible to determine the most productive process for a type of connection, whether it be gluing, joining, punching, or welding. Atlas Copco can predict in real time how components and materials will behave – even before the first prototype is built.
13% of companies rely on digital twins In 2019, the online portal for Chief Information Officers, www.cio.de, reported on a study by Gartner: according to this study, 13% of the companies surveyed work with digital twins and another 62% are currently in the process of implementing the technology. The survey was conducted among almost 600 companies from six different countries. Deloitte is also convinced that digital twins create added value. And no longer only in complex high-value assets, but in all areas of society, as the German-language study Infinite Networking: Digital Twins discovered. The consultants expect that car buyers, for example, will soon be able to take virtual test drives, and diabetes patients will send live data to their doctor to improve their treatment using a digital doppelganger.
You liked this article? Then subscribe to our newsletter and receive regular updates on similar topics and the Project Service Master.