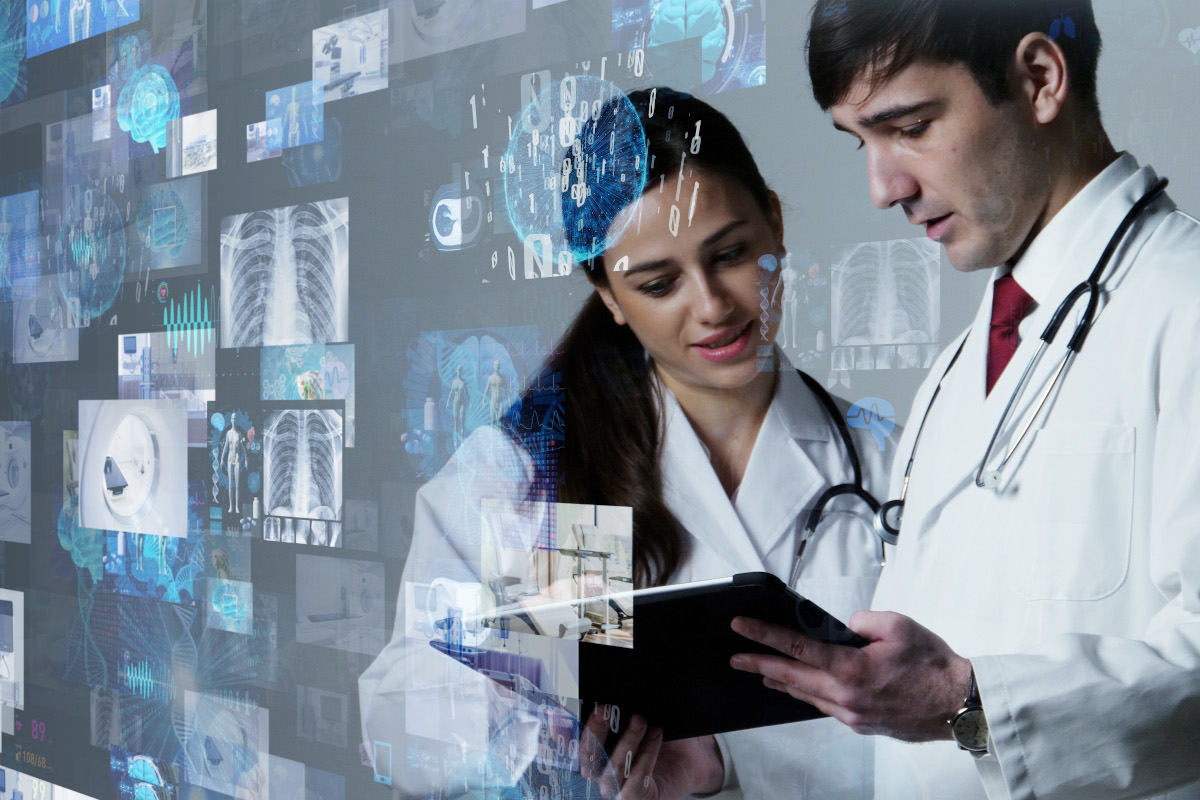 By Nils Klute, specialist IT editor and IoT project manager at eco – Association of the Internet Industry
When knowledge about a disease spreads faster than the disease itself, doctors gain time. Artificial intelligence (AI) plays a role not only in the fight against the coronavirus, but also in industrial services.
With more than 5.4 million people infected around the globe (as of end of May 2020), the outbreak of the coronavirus pandemic is not only preoccupying people, media and virologists, but also AI and Big Data experts. For example, BlueDot: The AI start-up warned of the outbreak of the lung disease COVID-19 nine days before the World Health Organization did. But how did they manage that? It was all down to the Canadian company's focus on machine learning, speech recognition and the power of the internet..
Information slows down infections
Whether it's public health data, reports from organizations or the latest news from online media, BlueDot regularly accesses data lakes on the web, processes information, identifies events and assesses risks 24/7. Users of the software-as-a-service (SaaS) receive a live medical image of the infection situation around the world. Doctors can choose to be notified and consequently recognize early on where an illness is circulating. The SaaS provider also analyzed ticket data and flight bookings relating to COVID-19 and correctly predicted how the novel virus would spread. As CNBC reports, the idea behind BlueDot is that if the knowledge about a disease spreads faster than the disease itself, then information will, to a certain extent, slow down the rate of infections.
AI is also in demand in therapy to accelerate diagnoses and gain time for treatment. In this way, medicine with AI is seeing success in the fight against cancer. Algorithms evaluate X-rays, CT scans, tissue and blood samples. "The methods we use are becoming increasingly complex," says Prof. Heinz-Peter Schlemmer Radiologist at the German Cancer Research Center (DKFZ) in a online report on swr.de. "The data we have at our disposal is becoming more and more comprehensive." But what is successful in the fight against cancer fails when it comes to diagnosing and treating COVID-19.
AI needs training data
Where does the problem lie? "For all the frantic effort to coordinate life-saving work around the globe during the COVID-19 pandemic, the digital age finds itself hampered in one very specific respect: information," reports English EU edition of ZDNet. "Teams of artificial intelligence researchers are trying to bring decades of technology to bear on the problem of diagnosing and treating the disease, but the data they need to develop their software programs is scattered around the globe, making it practically inaccessible."
Data that is scattered around at various locations lying dormant in silos slows down AI development. And not only in medicine, but everywhere where the technology is to be applied. Where there is a lack of information, neural networks cannot be trained. The more data the self-learning systems can process, the more accurate their forecasts will be. This is a dilemma that becomes a medical problem when information is available but not readily accessible – as in the case of COVID-19 – and it becomes an obstacle for businesses when companies do not share data as a way to look after their own interests – as in the case of Industry 4.0.
Two webinars on AI in medicine and the service sector
What might the solution look like for industrial services? The AI project Service-Meister is developing a smart ecosystem for technical service in the age of Industry 4.0. Algorithms are being designed in such a way that they can be trained on small amounts of data. They are then trialed in use cases to improve their suitability for everyday industrial use. Service-Meister will generalize AI building blocks in such a way that the protection interests of companies can be reconciled with user requirements thus allowing AI results and tools to be shared. How this looks like in practice was demonstrated in a webinar that looks at the use cases of Würth and KEB. And how is AI helping to treat COVID-19 in China? In an online event organized by the eco Academy, the technology group Huawei reported on how they have engaged with 5G and AI as partners in the fight against the coronavirus. Recordings of the two German-language webinars are available to eco members for free here.
You liked this article? Then subscribe to our newsletter and receive regular updates on similar topics and the Project Service-Meister.