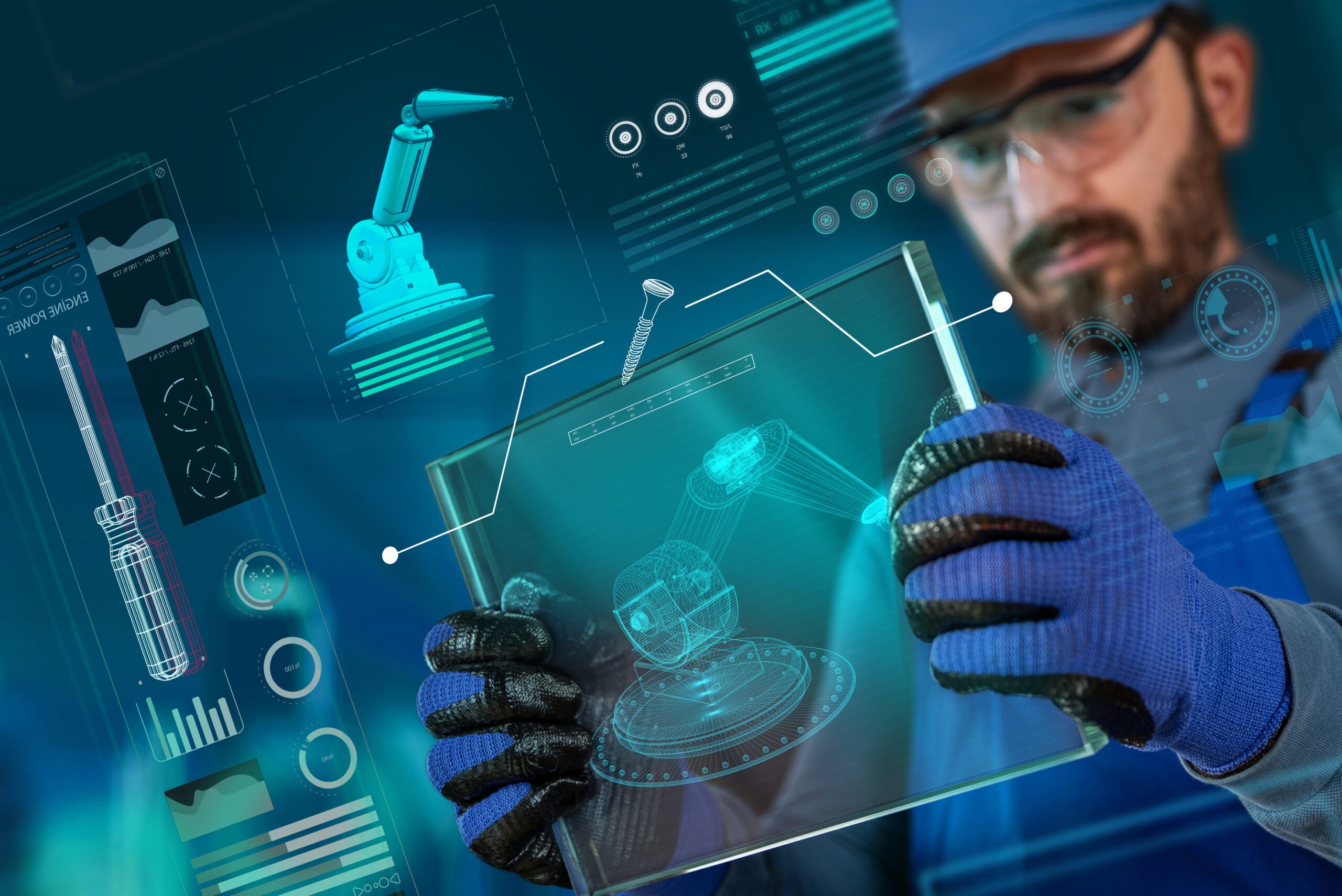 By Nils Klute, IT Editor and Project Manager Communication Cloud Services at EuroCloud Germany
Implementing service-based business models and monetising machine data – for many companies, this is still a pipe dream. Stephan Boch from KEB Automation explained how SMEs can get started via Service-Meister at the expert forum of the service association KVD.
Back in 1962, Rolls-Royces shook up the aviation industry with a new business model. Instead of selling directly to the buyer, the manufacturer started offering its aircraft engines on a subscription. Since then, engines can be rented and leased as well as the associated maintenance services. A service-based business with which Rolls-Royce remains far ahead of its time even today. Because: "In many SMEs, traditional sales and revenue models dominate," said Stephan Boch, senior business development manager at KEB Automation. Boch explained why value-added services and machine services like these are the future at the online expert forum of the service association KVD.
Looking at the total cost of ownership strategically
"Anyone who builds plants and machinery with the primary aim of selling it is failing to recognise the opportunities that lie in the services business," Boch said. Whether pay-per-part or pay-per-use – technologies such as the Internet of Things, cloud and artificial intelligence (AI) are driving the trend, as are new customer requirements. Boch: "Companies are looking for solutions to reduce their total cost of ownership, for example." That means: Anyone who acquires, operates and keeps available capital goods subsumes all expenses incurred in the process under this term. "Ideally, however, equipment should always be more durable, require less maintenance and be more efficient to use," Boch said. "And this is in order to be able to produce ever more cheaply." Service-based business models, in which companies rent equipment cheaply or pay per part produced, help customers achieve these goals.
Implementing intelligent services via ecosystems
Networking machines, evaluating data, gaining insights and artificially controlling them intelligently: "Usage-based offerings require a high level of digital penetration and a certain level of service excellence," Boch said, "Crucial for companies is actually getting started." What makes that problematic: technological and organisational challenges. Companies often think in terms of islands – rather than open ecosystems. "It's not enough to connect a single plant via the Internet of Things," Boch said: "Added value is only created when data from many machines is available on platforms for all those involved in the value chain." In the Service-Meister project, Boch is making its contribution to this: KEB and USU Software are digitising maintenance processes in the speedboat project. Later, it will be possible to share information with others in an open ecosystem and realise new data-based services. "Services that also benefit everyone who participates," Boch said.
Digitise maintenance processes and implement service-based business models
What Boch therefore advises companies to do is: "If you want to get in, you have to work toward a goal and determine your own point of view." A concrete support is then: "Service-Meister's AI entry planner helps." Recently, the consortium led by eco – Association of the Internet Industry presented initial results for SMEs. "The result is a three-step approach for small and medium-sized enterprises (SMEs), through which any company can examine how it could benefit from the use of AI in service," writes SERVICETODAY, the German-language magazine of the service association KVD. This means concretely: For general information and to determine your own status quo, complete the AI assessment on the Service-Meister website. The process map presents possible AI applications for the respective use cases along the service processes. The results from the speedboat projects are listed online as examples in the service catalogue.
Monetise machine data permanently in digital services instead of generating one-time revenues through asset sales: "All of this is not only interesting for customers in terms of total cost of ownership," said Boch, "but also for their own company." After all, those who rely on service-based products bind customers to their own company. "And it's more long-term than in normal investment deals," Boch said. The KVD Expert Forum took place online on 29 March 2022. A recording of the German-language event is available online.
Image credits: iStock-129793601
---
You liked this article? Then subscribe to our newsletter and receive regular updates on similar topics and the Project Service-Meister and discuss with us about this and similar exciting topics in our LinkedIn Group.