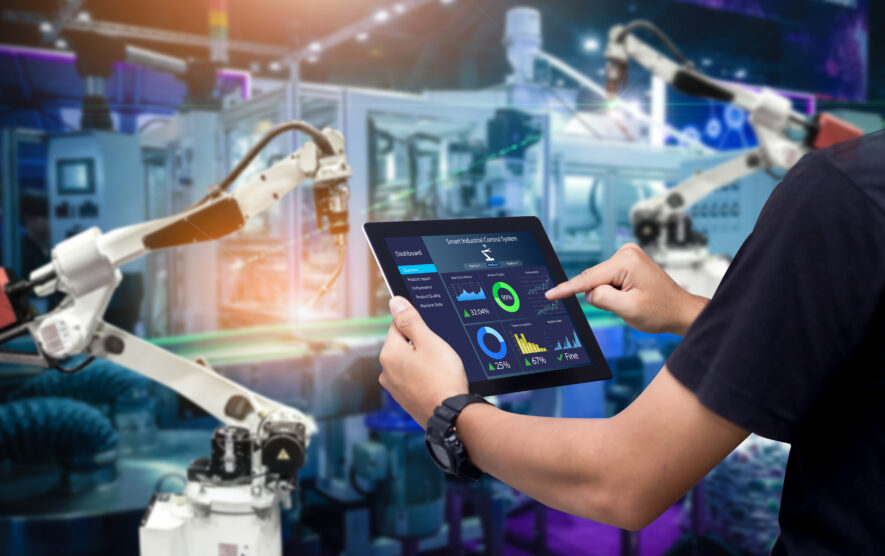 By Nils Klute, IT Editor and Project Manager Communication Cloud Services at EuroCloud Germany
Neun von zehn Service-Mitarbeitende suchen mindestens eine halbe Stunde am Tag nach Informationen. Informationen, die notwendig sind, um überhaupt arbeiten zu können. Wie digitalisiertes Service-Wissen nicht nur Technik:erinnen das Leben leichter macht, sondern datenbasierte Geschäftsmodelle ermöglicht.
Whether neatly punched and filed or illegibly noted and written down by hand – the condition and quality of service information leave much to be desired. Technicians rummage through papers and printouts, leaf through outdated manuals and pore over maintenance documents. The result: Nine out of ten employees spend at least half an hour a day searching for information. Information that is necessary to be able to work at all. And when service knowledge is lacking, in 95 percent of cases, this is the reason why repairs cannot be carried out at the first attempt. Repairs for which the teams then have to make several trips, as the Insight Report Service 2022 notes. Several customer service associations from the DACH region and the technical documentation specialist kothes surveyed the service world with the aim of shedding light on the specific information needs of service technicians across all sectors.
Data-based value creation needs digitalised service knowledge
Anything that takes time and costs money is not only annoying but is increasingly a key factor for Industry 4.0. Because where analogue manuals, instructions and paper collections determine everyday service, as 44 percent of the respondents believe, opportunities often remain unexploited. Opportunities that require digital information and data flows throughout. On the one hand, in maintenance, to repair machines more efficiently via chatbots, augmented reality applications or apps. On the other hand, however, also in value creation, in order to realise new revenue models via intelligent, data-based services. Because, today, it is hardly possible to earn money with investments alone, as a recent study by BAIN states. The management and strategy consultancy has identified trends and success factors:
Every piece of industrial hardware becomes a commodity that has to function.
The value creation of the future is based on information and software.
Those who rely on digital services earn in the long term and thus beyond the one-off asset sale.
Cultivating know-how digitally to realise complete solutions
BAIN's experts are also certain: Companies that digitally cultivate the necessary plant and service know-how implement sophisticated integrated solutions for their customers. Solutions that generate more revenue and higher margins. Service-Meister shows what this can look like. Whether jet engines or helicopter engines – instead of selling engines and marketing maintenance contracts, the manufacturer offers its units on a subscription basis. The manufacturer's after-market service maintains, repairs and replaces on the basis of fixed prices per flight hour. This is made possible by continuous digital information flows – from the sensor in the Internet of Things to data in the cloud and technical service.
Manage service knowledge centrally and provide it intelligently
Efficient, digital and data-based processes – kothe's Insight Report Service 2022 also sees this as a core of future value creation. Modern platforms are crucial. Not only to process information for machine services – but also to centrally manage and intelligently provide service know-how. Service-Meister is no different: The AI project is developing an artificially intelligent ecosystem for technical service in the age of Industry 4.0. Cross-facility, cross-department and cross-company service platforms should be able to provide data in the way that digital advisors, chatbots, augmented reality (AR) applications and apps need it. Smart assistants that guide service staff directly to the information they need "thanks to intelligent search functions and with the help of guided decision trees", as the authors of the survey note.
Digitise expert knowledge and make it available
Why else is digital service data indispensable? Because they can mitigate the effects of demographic change. After all, according to the Service Report, the coveted know-how of the most experienced colleagues lies dormant in their personal notes. Information that 70 percent of respondents use exclusively for themselves. "As more and more long-serving employees retire in the coming years, the service industry will also feel the generational change," the report states. "These service professionals have acquired a wealth of knowledge over years and decades that often only exists in the form of personal notes and documents."
AI tools close skills gaps
Digitise professional know-how to make it available to new, less experienced employees, to retain it and to close skills gaps – a key goal for Service-Meister. In this way, virtual expert knowledge can flow into smart tools and intelligent tools and be made available in a scalable manner exactly where technicians need it. Take, for example, TRUMPF: The laser cutting systems of the machine tool manufacturer are in demand around the globe. A high level of expertise is required to repair any faulty equipment. Expertise that is not available everywhere in the same quality, but which can be made available via AI tools, data analyses and algorithms such as those developed by TRUMPF in the Service-Meister consortium.
Image credits: i-Stock-1171902434
---
You liked this article? Then subscribe to our newsletter and receive regular updates on similar topics and the Project Service-Meister and discuss with us about this and similar exciting topics in our LinkedIn Group.