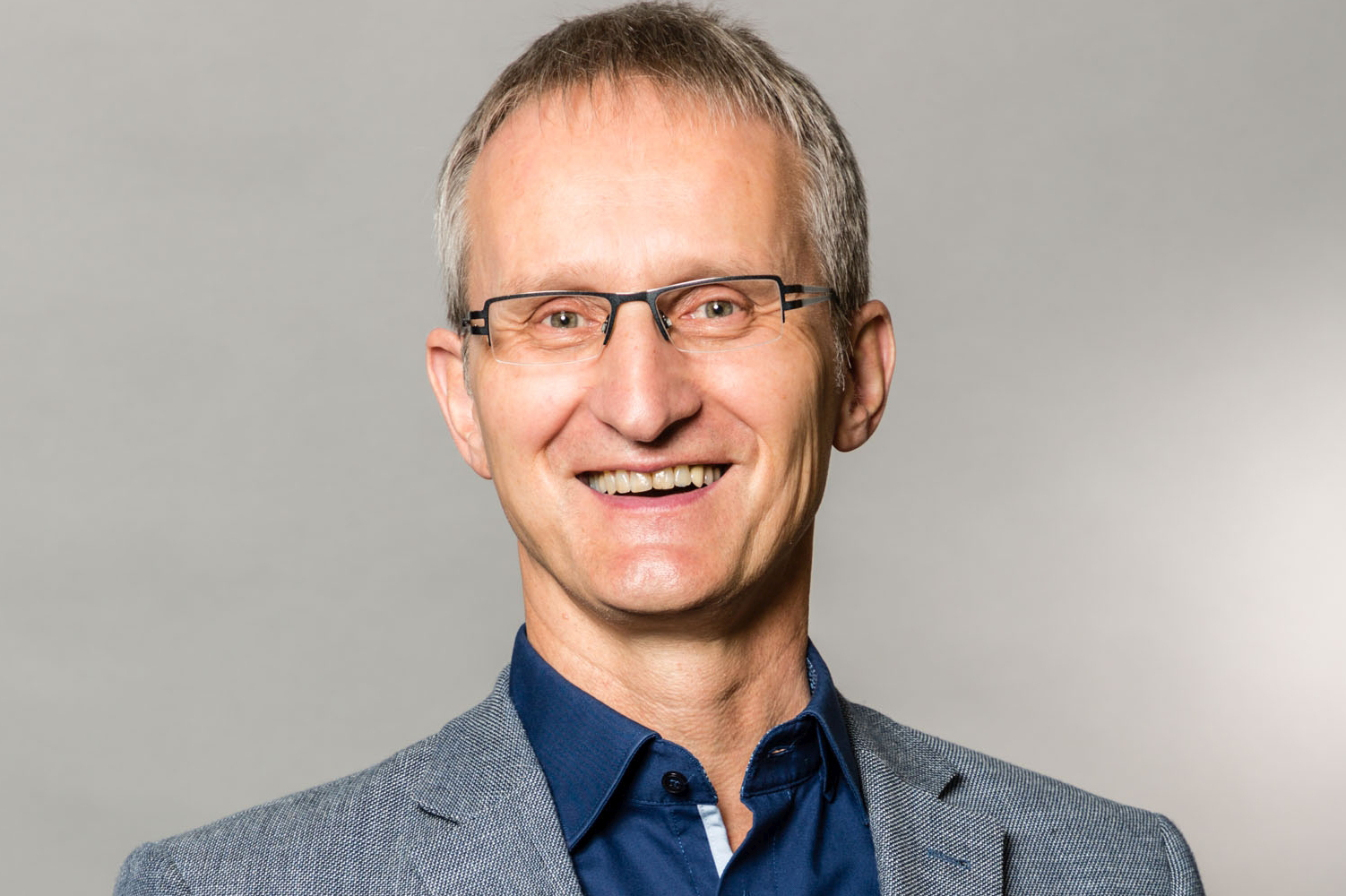 Thomas Gebhardt is an innovation consultant with a focus on digital transformation at the Stuttgart Region Chamber of Skilled Crafts. It supports craft enterprises and skilled tradespeople in transferring innovations from research and teaching into the skilled crafts – including the research project Service-Meister. In an interview he talks about how artificial intelligence (AI) could soon support craft enterprises.
René Bernard of the eco Association conducted the following interview with Thomas Gebhardt.
Mr. Gebhardt, how can craft enterprises benefit from Service-Meister?
There is a massive shortage of skilled workers in the skilled crafts sector. Therefore, we are looking for solutions such as Service-Meister that enable less-qualified personnel to perform complex tasks. The Stuttgart Chamber of Skilled Crafts is one of the largest in Germany, with around 30,000 craft enterprises registered with us. The spectrum ranges from sole proprietors to larger medium-sized enterprises – but on average our member companies have only six to seven employees and are therefore quite small. We bring AI innovations to the craft enterprises, so they can increase their competitiveness.
Which sectors can Service-Meister support in the future?
I think, above all, heating, plumbing, air conditioning, and electrical companies, where digitalization is already well advanced. But also the construction industry and, of course, building cleaning companies have a great need, due to the difference between reality and requirements. The artificial intelligence (AI) solutions from Service-Meister are particularly interesting for medium-sized craft enterprises with typically 20-50 employees. They have the time and money to deal with innovations and invest accordingly.
How can Service-Meister support these businesses?
The AI hides the complexity of the processes and thus enables employees to perform difficult tasks without having to acquire additional qualifications. For example, machines can instruct users on how to use them in accordance with building regulations. An intelligent drill knows, for example, how and where which part has to be fixed. AI also helps with the planning of equipment deployment, including deployment locations and times. By means of predictive maintenance, an AI recognizes, for example, when the plumbing company should carry out maintenance on a heating system and guides the employee through the complex maintenance process. The building cleaner sees which area they should clean with which agent and with which intensity and can check the required quality of cleaning straight away. There is an extremely diverse range of possibilities.
What are the biggest challenges to be faced?
The key is usability. AI for the unskilled employee must be simple and self-explanatory, i.e. usable without any additional qualifications. This is the only way it can prevail on the construction site, for example, in everyday working life. We must also take into account that many people with different native languages work with the tools.
How do you specifically help enterprises to benefit from AI?
As a Chamber of Skilled Crafts, we offer our members a wide range of free events and workshops. Here we inform ourselves about the needs of the enterprises and identify the pain points. The focus here is on our range of information and knowledge sharing. We also offer our members the opportunity to participate in innovative projects such as Service-Meister. We also integrate our training academy strongly, which helps to close qualification gaps. As a consultant for innovation and technology transfer sponsored by the German Federal Ministry for Economic Affairs and Energy (BMWi), I advise companies and actively support the transfer of knowledge from science and research into everyday life.
Mr. Gebhardt, thank you very much for the interview!
***The Stuttgart Region Chamber of Skilled Crafts supports the AI Project Service-Meister as an Associated Partner. If you would like to support the project as an associated partner, we would be happy to hear from you at info(at)servicemeister.org.
Did you like this article? Then subscribe to our newsletter and receive regular updates on similar topics and the Service-Meister project and discuss this and similar exciting topics in our LinkedIn Group.